About Hydra-Flo
About
Hydra-Flo Guttering provides residential and commercial gutters, leaf guards, drainage, and carpentry in Owasso, OK, and surrounding areas.
Why Do I Need Gutters?
After opening our business in 1992, it did not take long to realize, guttering is not an exciting purchase. However, gutters are essential in protecting your home in many ways:
Keeps water away from the foundation, which can cause flooding and cracking of the foundation
Protects gardens and flowerbeds
Concrete walkways, entries, patios and driveways can become stained and pitted without a gutter system
Preventing the splash that can stain siding, brick and stucco, and cause wood rot around doors and windows
Keeps water from pouring directly into expensive AC units
Keeps you from getting soaked going in and out of doors and garages!
As you can see, without gutters, many important structural and aesthetic aspects of your home are subject to damage and premature wear. For over 26 years our company has offered a wide range of products and services that provide functional and aesthetically appealing solutions for almost any guttering or drainage need.
We are committed to
Courteous, timely and accurate customer service from our office staff and sales people.
Knowledgeable sales staff who can properly design and price your guttering system.
Fair pricing based on sound business practices.
A trustworthy scheduling process.
Being properly insured for you protection and ours.
Experienced and professional installation crews.
Only the best materials and methods of installation.
Workmanship and material warranties.
Continuing our proven track record of customer satisfaction.
Give us a Call
Or
Contact Us Directly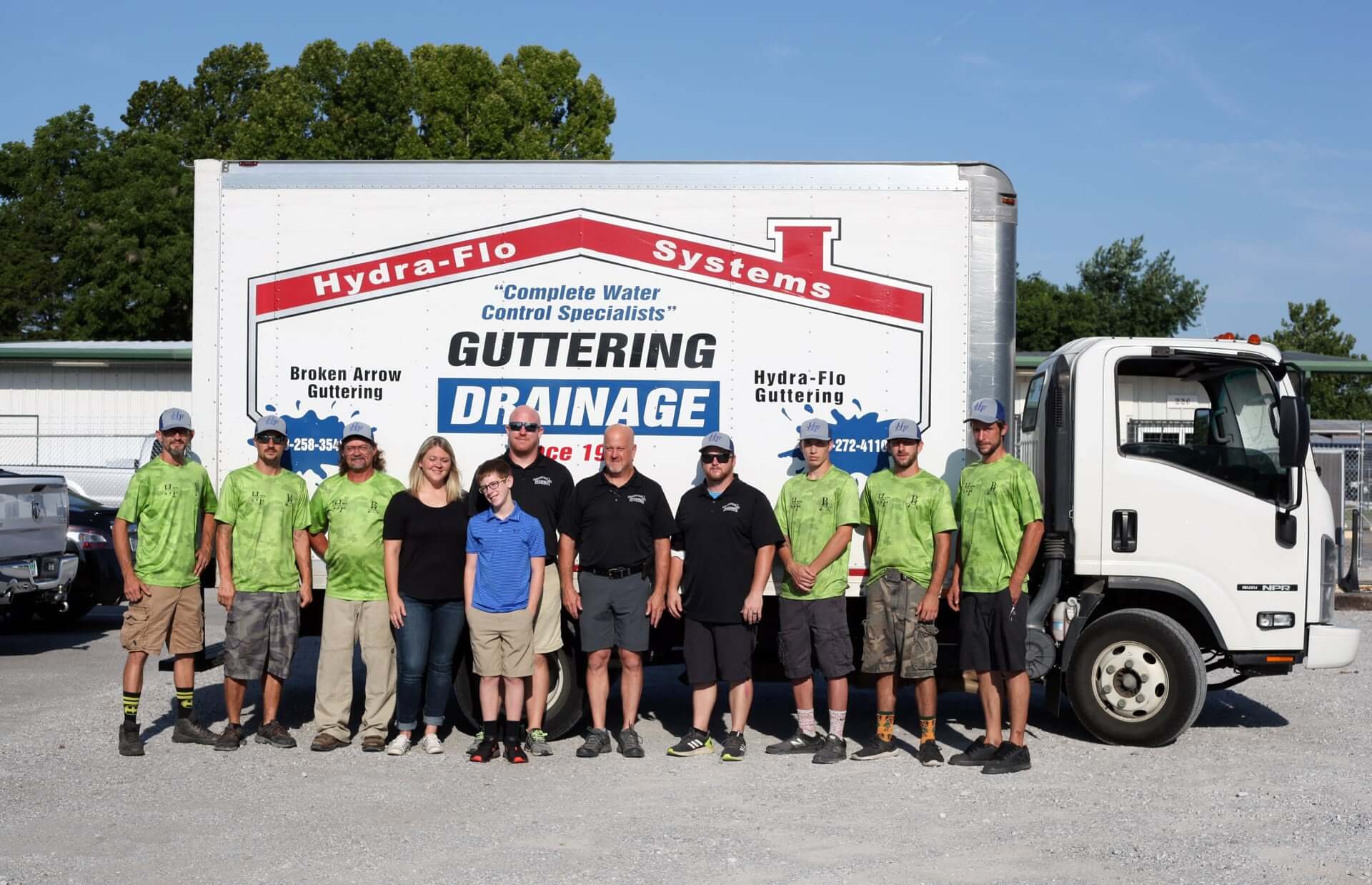 MEET THE TEAM
Derek Chute

Founder & President

Michal Haddock

Office Manager

Cody Haddock

Sales & Inventory

Nicholas Chute

New Business & Marketing